Source:
Istec AG
The Parasailor, with one sail, replaces the spinnaker, the gennaker and the assymetric
Designed for small crews
The Parasailor was developed especially for small crews. It is very easy to handle and very well tempered. After all, what you want is a relaxed and drama-free atmosphere on board. Even more so when it's only your spouse and you.
Well tempered companion
The Parasailor is a very well tempered companion on your downwind courses. Unlike regular spinnakers, the Parasailor stands very stable and has no inclination to roll or collapse.
No pole required
There are several ways of rigging the Parasailor. While it is perfectly fine to use the spinnaker pole just like with a regular spinnaker, it is definitely not necessary to do that. The spreading moment of the wing suffices to conveniently use the Parasailor without a pole.
Less load on the bow
The lift created by the Parasailor's wing significantly reduces the load on the bow, making it much easier to steer and control your boat.
Highly durable
Each Parasailor is a highly durable product, engineered to last, made from only top quality materials, and hand-crafted with greatest accuracy.
Good from 70° to 180° AWA
Two sails in one! The Parasailor works from 70° to 180° apparent wind angle (AWA), that is, its covers the domains of both symmetric and asymmetric spinnakers taken together.

More infos:
http://www.istec.ag
About ISTEC :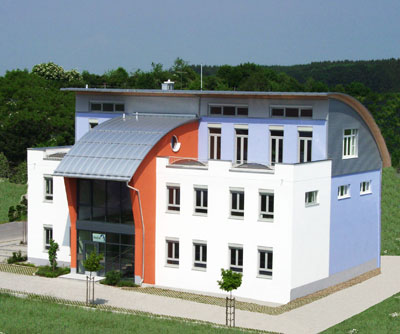 ISTEC is a German company that delivers innovative sailing technologies. We are specialising in downwind sailing equipment, particularly downwind sails. Our flagship product is the Parasailor, the world's first wing-integrated spinnaker, designed especially for short-handed crews. We also offer the Parasail (a variant of the Parasailor), the snuffing system Easysnuffer, and sophisticated sail-bags.
ISTEC was established in 2004 as a spin-off of
Swing Flugsportgeräte GmbH
, the world's leading manufacturer of paragliders and related equipment. Based in Landsberied near Munich, Bavaria, ISTEC and Swing cooperate closely in research & development, purchasing, manufacturing, and administration.